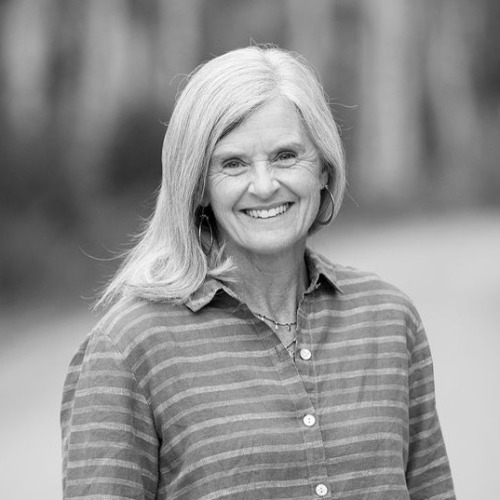 Aileen Brew (Not Applicable)
Trustee-School District #1 - - (11799)
7 Timberline Trail
Lander, Wyoming 82520
Map It
Biography
I serve our community of Lander as a physical therapist working at Fremont Therapy Group. I specialize in geriatric care and gain great satisfaction and joy from helping Lander's older residents move and heal. I moved to Lander in 1991 and worked as a field instructor for NOLS before attending graduate school at Northern Arizona University, earning my Doctorate in Physical Therapy. My husband, Gary Wilmot, and I have two daughters and both girls have been a part of the FCSD #1 community since kindergarten. Kate graduated from LVHS with the class of 2022 and Annika is a junior at LVHS. I volunteered in classrooms and helped with many school activities when my girls were in the elementary and middle school grades. I currently help FCSD#1 students by coordinating fundraising for the LVHS Nordic Ski Team. I volunteer for Lander Search and Rescue and enjoy spending time outdoors camping, skiing, hiking, and cycling.
Experience
I worked as a Senior Field Instructor for the National Outdoor Leadership School for 8 years, leading wilderness trips and teaching outdoor skills, leadership curriculum and naturalist studies in a hands-on, experiential education setting. My daily work as a PT requires high-level communication skills, strong organizational abilities, and research skills.
Education
Doctorate in Physical Therapy, Northern Arizona University, Flagstaff, AZ, 2002
A.S. Biology, Central Wyoming College, Riverton, WY, 1997
B.A. Anthropology, Cornell University, Ithaca, NY, 1989
Community Activities and Memberships
Member of Lander Search and Rescue, former board member Lander Nordic Ski Association, active as a fundraiser for Lander Valley High School Nordic Ski Team and High Plains Nordic Ski Club.
Why I am Running
I believe any school board needs a wide range of voices to be the successful bridge between the greater community and the schools. I feel FCSD #1 does a great job of providing our children with the skills, knowledge and tools they need to head out into the world. I want to add my voice to the board to continue to maintain this high quality educational experience, but also ensure the well-being of the people who work within our district.
Top 3 Priorities
We need to address teacher and staff retention and their general well-being. The district needs clear information about how teachers and staff are feeling about their work and why they might choose to leave our district or leave their profession. We need a clear plan for attracting and retaining the most outstanding people.
Improve communication and feedback between administration, staff, teachers and students. This will allow for constructive discussions that can improve student achievement and increase transparency.
Help create a long-term vision for education in our district. Every one of our seven schools, despite their separate campuses, need to feel they are working towards the same educational goals with every student and involving their parents and families in the process.