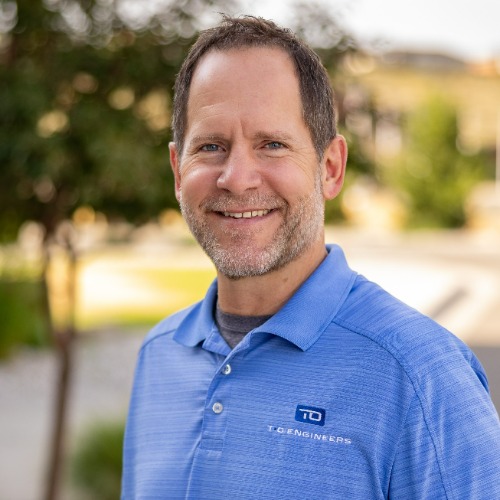 Dusty Spomer (Republican)
Trustee-Community College District - Powell - (11852)
241 Pebble Creek Rd
Powell, Wyoming 82435-2271
Map It
Biography
Dusty Spomer was first elected as a Northwest College Trustee in the fall of 2014 and is now completing his second 4-year term. Dusty has served as Board President, Vice-President and Secretary during his years as a Trustee. Dusty has led the Policy and Student Success Committee, Facilities Committee and Finance Committee at different times during his service to NWC.
In addition to NWC, Dusty currently serves as the Chairman of the Wyoming Industrial Siting Council, a position appointed under Governor Matt Mead. Trustee Spomer has also been Chairman of the Board of Cooperative Educational Services for three years during the time he has been a Trustee.
Dusty has experience in business, construction, and engineering, and has held multiple leadership positions in the military, private enterprise and in public office.
Dusty has been married to Dr. Betsy Spomer for 27 years and have two daughters, Elsie and Syd
Experience
Licensed Professional Engineer: Wyoming, Montana, Colorado and Utah. Joined Graham, Dietz & Assoc. (GDA Engineers) in 2002 and became President in 2005. His projects involve public and private infrastructure including airports, highways, land development, water resources, and municipal utilities in Montana, Wyoming, Colorado, Idaho and Utah. Joined T-O Engineers in 2018 (recently acquired by Ardurra Group) as COO responsible for operations for 200 people in nine offices across 4 states.
Education
Undergrad studies in Arch. Engineering & Math, University of Wyoming.
Bachelors of Science, Civil Engineering, University of Nebraska. 1997
Army Basic Training (honor graduate) and AIT (honor graduate) Fort Sill, OK, 1990 Artillery. Officer Candidate School, commissioned Second Lieutenant, 1994 (honor graduate), Artillery Officer Basic School (honor graduate) Fort Sill, OK, 1994; Served in Wyoming National Guard 8 years
Leadership Wyoming 2015, Park County Leadership Institute 2007
Community Activities and Memberships
Dusty and his wife Betsy are proud supporters of Northwest College Foundation, the University of Wyoming Alumni Association and the Cowboy Joe Club.
Trustee Spomer was called on to present to ENDOW on the subject of the workplace in Wyoming and Wyoming's Workforce, issues that are directly tied to the Community College mission.
In the past Dusty served on numerous Boards including Park County Leadership Institute, Hope Lutheran Church Council, and Mountain Spirit Habitat for Humanity.
Why I am Running
Northwest College is at a critical crossroads. The last several years have been difficult due to budget cuts, challenges with deferred maintenance of facilities, selecting a new college president, and undergoing a transformational process to define the future direction of the college. The next four years need experienced Trustees at the helm to work with staff, faculty and administration to grow the college and ensure it's sustainability.
Top 3 Priorities
1. complete replacement student center
2. fully implement the Transformational Plan
3. return enrollment to 2012 levels