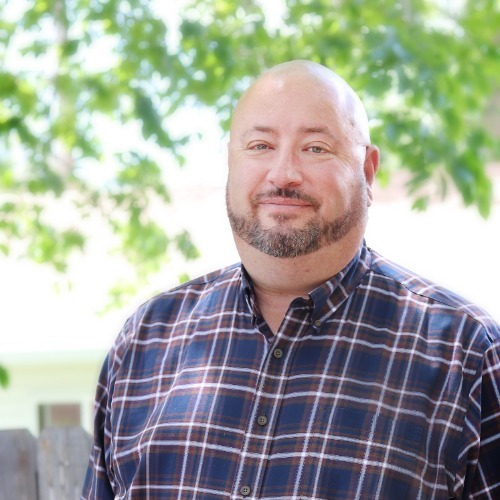 James Whipps (Republican)
County Coroner - - (117)
3130 E 8th St
CASPER, Wyoming 82609
Map It
Biography
I am a lifelong resident of Wyoming and Natrona County. I have been married for thirty six years and have four children and five grandchildren. I spent 21 years in the Army being deployed to Iraq where I received the Bronze Star and two Army Accommodation Medals. I have more than thirty years leadership experience in private business and government. I was the chosen candidate of the Republican Party and the Natrona County Commissioners and took over for Connie Jacobsen after she retired in fall 2019. I was elected by the citizens of Natrona County both in the Primary and General elections of 2020, and the primary election of 2022. I have spearheaded many successful initiatives both within my office and within the state and continues to work on several more. 
I have continued to refine, train and enforce the standards that got my office national accreditation.
 
Experience
22 Years with the Office
American Board of Medicolegal Death Investigators Certification (ABMDI-Diplomat)
Wyoming Law Enforcement Academy Coroner Basic #10 and #22
Wicklander-Zulawski Advanced Course on Investigations and Interviewing Techniques
Mass Fatality Incident Response & Mass Fatality Incident Management Courses
Sudden Unexplained Infant Death Investigation Certification
American Preparedness & Response to Bombing Incidents Certification
NTSB/FAA Accident Investigation.
Education
Associates of Science (Criminal Justice)
Military Leadership Academies
Business Leadership Courses
Leadership Courses (Train the Trainer) certified
Community Activities and Memberships
Natrona County Suicide Prevention Task Force
Appointed by Governor Gordon to his Council on Impaired Driving
Child Justice Act Task Force
President Wyoming Coroner's Association
Local Emergency Planning Committee
Emergency Management Design Team
County Executive Benefits Team
County Health and Safety Committee
Life Member Veterans of Foreign Wars
Member American Legion
Past Board of Directors president (Central Wyoming Crime Stoppers)
Fellow Member IACME
Why I am Running
I am running for Coroner, because I believe that this is part of my life's mission and that I am the most qualified person to run the Natrona County Coroner's Office.
Top 3 Priorities
Provide the most professional, transparent, and fiscally responsible service to the citizens of the County.
National accreditation
Building a better overall Coroner's system in the state of Wyoming.