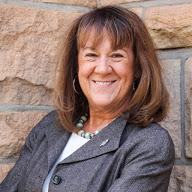 Janice Marshall (Not Applicable)
Trustee Area B-School District #1 - - (11842)
Unpublished
Laramie, Wyoming 82070-5717
Map It
Biography
As the saying goes, I was not born here but I got here as quickly as I could. Laramie has been my home for the last 45 years. After graduating from UW, my husband and I started a business and made Laramie our home. Our four children were born and raised here. They are all graduates of Laramie High School. During the K-12 years for my children, I was a classroom volunteer, PTA President, and served on district committees.
Experience
I have served on the ACSD #1 school board for 16 years. During that time, I have learned through professional development opportunities about the roles and responsibilities of a school board member. I have experience in working with district teachers and staff to develop policies and procedures, the budget process, and hiring as well as evaluating the school district superintendent. I serve on the Wyoming School Boards Association Board and the Wyoming Professional Teaching Standards Board.
Education
I have a BS degree in Botany from UW. I have significant education in School Board Leadership through conferences, seminars, and personal experience.
Community Activities and Memberships
I serve as Chair for the Albany County Recreation Mill Board. I am also a member of Chapter AX PEO. In the past I have volunteered in children's ministry and for Hospice of Laramie.
Why I am Running
I strongly believe in the value of education. In the words of Nelson Mandela, " We all know that education, more than anything else, improves our chances of building better lives. I bring experience, knowledge and a commitment to support students and staff in a respectful environment. As a school board member, I will continue to positively influence the curriculum, policies and school district climate. I would like the opportunity to continue representing our community. I value communicating with all stakeholders including district employees, parents, students, and community members. Communication is essential to being an informed district decision maker. I am responsive and available to communicate with our community. I have the necessary experience, energy and enthusiasm for public education.
Top 3 Priorities
1. Educating all students to achieve at their highest potential, to graduate, and succeed in life is a top priority. Whether students will be entering the work force, college, trade school, or the military we need to provide foundational skills in reading, math, science, social studies, fine arts, and financial literacy. Parents are our partners in education. It is essential that we continue to provide opportunities for parental engagement and involvement.
2. Supporting teachers and all staff with respect is extremely important. Providing the tools and supports they need to successfully teach and to be successful in their job is critical. Our employees are the heart and soul of our district. Providing compensation that reflects the importance of the work our employees do is another priority. It is critical that we secure funding that provides the district with an external cost adjustment so that our employees are able to weather the inflation of the cost of living. We must advocate for a legislatively supported funding model that accurately reflects the cost of providing a quality education.
3. It is vital that we provide a physically, emotionally, and mentally safe learning environment for students and staff. A key part of that is to continually evaluate the safety and security plans and procedures that we have in place for our schools. We also need to continue to look for ways to provide mental health supports for students and staff.