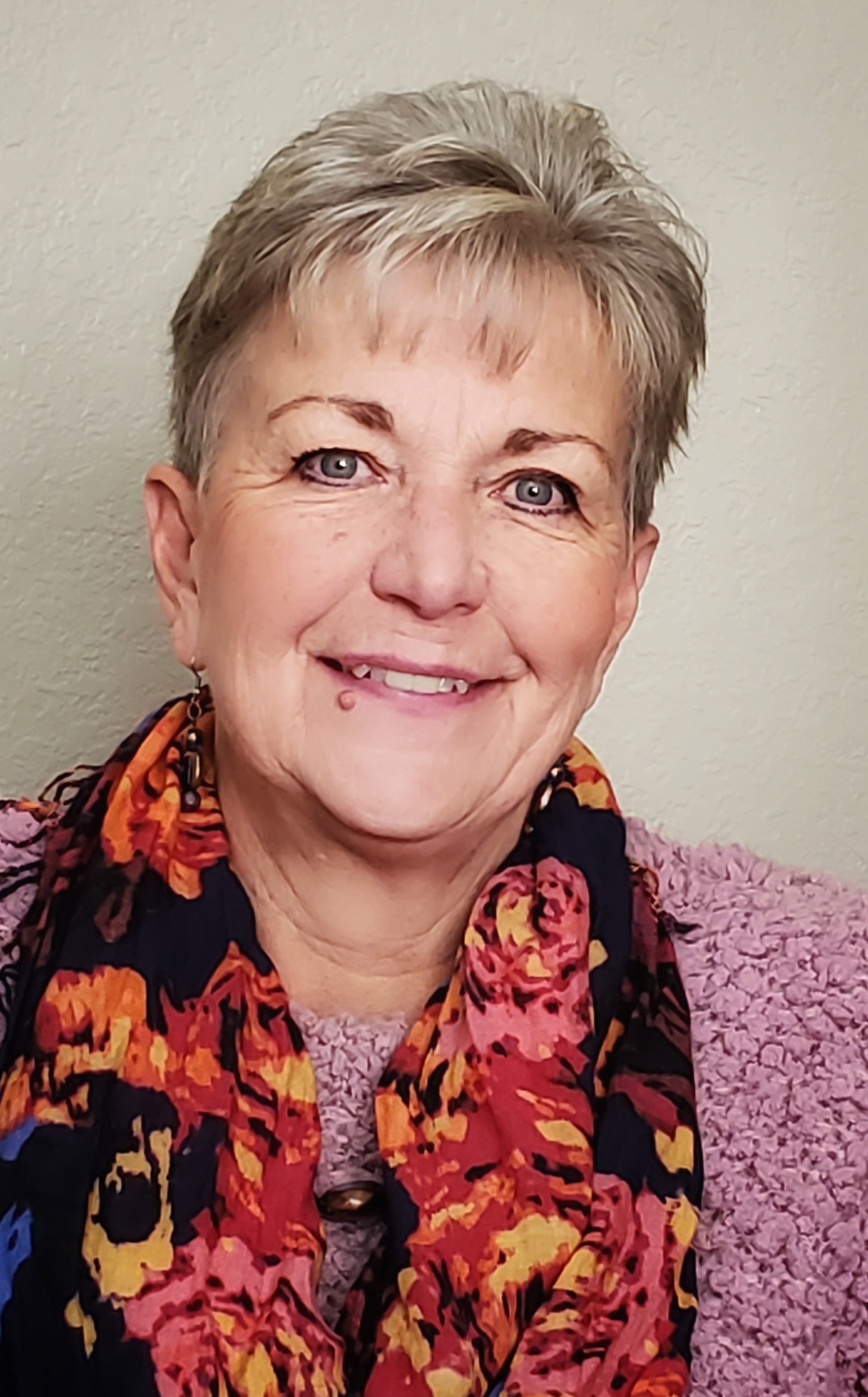 Jody Ray (Democratic)
Trustee-School District #25 - - (11819)
808 W Fremont Ave
Riverton, Wyoming 82501-3329
Map It
Biography
I am a 63-year plus resident of Riverton and consider myself a native of Wyoming and lifetime resident. A first-generation Riverton High School Graduate I attended 1st -12th grades in FCSD #25 schools. I am a married wife and mother of two adult children who hold degrees in education and two grandsons who were born, raised, attended, and are attending schools in our district.
Experience
40 years working & volunteering within education and community organizations. Those roles include Student, Parent, Grandparent, Preschool Director, Paraeducator, Administrative Assistant (RHS, CWC Foundation), Substitute Teacher, Riverton Recreation Board, Riverton Advisory Council, Parish Council, Hospice Volunteer, Riverton Baseball, Riverton Men's, and Women's Fast Pitch, WSBA Certified Master School Board. Including current term as FCSD#25 Vice Chair equaling 7+ years service on the board.
Education
Graduated in 1977 Riverton High School. Attended CWC enrolled in Business courses, First Aide Certifications, Substitute Teaching Certification, obtaining continuing education credits. WSBA Certified Master School Board Member. New Board Member Training, Board Chair Training.
Community Activities and Memberships
I am actively serving on the Riverton Recreation District #25 Board and the Riverton Advisory Council. These organizations are near and dear to my heart. The impact they have in our community by creating opportunities while providing children and adults multiple ways to be involved citizens is extremely important when growing a healthy community. I am a member of St. Margaret's Parish and the Council of Catholic Women.
Why I am Running
What's my Why? Kids, kids are my reason. Our kids matter. They are who will build our tomorrows, grow our communities providing a safe, caring, place to live and raise families. A student graduate recently reminded me of my reason "WHY" with one spoken sentence that began with three words, "This one opportunity". Immediately those words called to mind the events that began my journey towards service on my local school board long before I realized. My mother was forced to quit school at the tender age of 13 years old following the sudden death of her mother. Her father needed her assistance in the care of her four sisters. She later married and amid raising six children began her journey toward her high school diploma by attending night classes through the CWC GED program held at Riverton Junior High School. On April 15, 1971, she received her GED and diploma in the first GED Graduating Class from Central Wyoming College with her husband and six children in attendance. Because she was given "This one opportunity" she was able to fulfill her dream of graduating. A dream 29 years in the making and leaving me with a true understanding of the value education holds in the hearts of our students. Together we have "This one opportunity" to provide a safe, fair, and equitable education for our kids! I will continue to work making sure every one of our kids always has "This one opportunity." Our Kids Matter!
Top 3 Priorities
1) The biggest issue impacting our schools is the recruitment and retention of quality staff. Public education is facing issues never seen before that impact the role of educators and accelerate the rate of burn-out and teacher turn-over. As a district we are currently working to provide support through mental health initiatives, educational opportunities, and competitive pay scales.
2) Student achievement and graduation rates are primary board initiatives. Our At-Risk Transition Coordinator and Family Resource Advisors work diligently with various agencies to reduce absenteeism. The data gathered provides valuable insights into issues affecting attendance, a key factor in maintaining and improving graduation rates. We focus on early childhood education, K-12 alignment of standards-based curriculum, creating diverse educational opportunities impacting student attendance by opportunities offered in Spur Academy & Frontier Academy including multiple Extra Curricular Activities in our district.
3) Communication and opportunities for involvement are important in building relationships. Our Students, Parents, Staff, and dedicated community members are our strength. We are currently working to provide extra opportunities for community members, parents, and students to get to know our staff at community forums held off campus at local businesses. I will continue working on solutions and improvements addressing all educational needs of students.