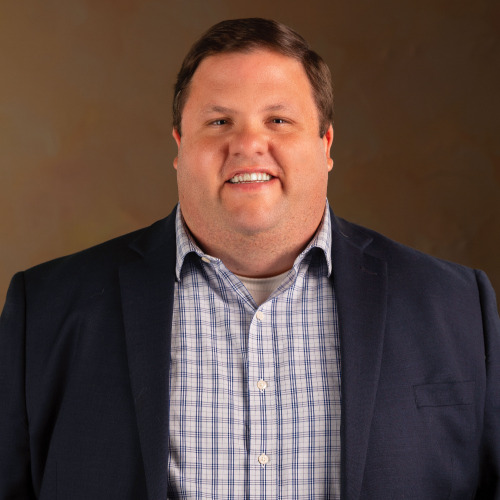 Joseph M Barbuto (Democratic)
County Treasurer - - (114)
909 Ridge Avenue
Rock Springs, Wyoming 82901
Map It
Biography
Joe M Barbuto, a fifth-generation native of Sweetwater County, was born and raised in Rock Springs, WY. Growing up, he was instilled with a deep appreciation for the outdoor spaces that surrounded him and the access to public lands that is unique to this area. Joe and his wife Erin, a manager at the local Head Start Program, enjoy fishing, hiking, camping, gardening, and a variety of other hobbies, mostly related to being outside. When not working as County Treasurer, Joe is known by many in the region as a musician, playing keyboards with several local groups and as a solo performer. Erin and Joe live with their three rescue dogs, Chapter, Molly, and Buddy-Beau, and one ornery cat, Henry Golden-Boy.
Experience
Before serving as Sweetwater County Treasurer, Joe worked as a compliance consultant with post-secondary education institutions, focusing on grants and career and technical education. He has extensive experience in the non-profit sector in organizational and leadership development, resource development, grant management, and community engagement.
Additionally, Joe was elected to serve portions of Sweetwater and Fremont Counties in the Wyoming House of Representatives.
Education
Northwest College
Western Wyoming Community College
University of Wyoming
Community Activities and Memberships
Leadership Wyoming, Class of 2012
Former Member, Sweetwater County Library Board of Directors
Former Member & Treasurer, Sweetwater County Library Foundation Board
Former Member & Chair, Rock Springs Historical Museum Board
Former Member, Northwest College Alumni Board
Former Coordinator, Point-In-Time Count in Sweetwater County
Volunteer, Rock Springs Blues & Brews Festival
Volunteer, Rock Springs International Day
Volunteer, Red Desert Humane Society
Volunteer, Actor's Mission
Why I am Running
During my tenure as Sweetwater County Treasurer, I've maintained the foundation of quality already established in this office while improving technology, processes, and communications in ways that benefit both those we serve and our tremendous staff. My priority in this job was always ensuring a smooth transition of leadership; that happened. One of my first tasks in the office was to navigate the mandated and complex changes to ad valorem tax collection on mineral production. Working with staff, other county departments, and local industry, we met the challenge and adapted to the changes without disrupting our services. We've also adopted a public-facing communication philosophy, improved online access to services, and adopted processes to increase convenience, efficiency, and productivity. Examples include improving the website interface, being the first county to adopt a QR code on registration renewal cards, and using social media and increased media releases to keep the public informed. I've also built a strong and productive investment portfolio that's creating revenues for the county.
I'm running because I believe in public service, enjoy the work, have made noticeable strides during my tenure, and am good at the job.
Top 3 Priorities
Embracing technology and digital platforms is essential to the future of any entity. As new opportunities arise, we are at the forefront of knowing what's available and whether it can improve how our office functions. Generally, all of our services are available online or remotely -- now the job is to continue improving how people access and interact with those services. That will always be an ongoing effort, and I'm proud of what we've already accomplished.
Communication should be a priority of any public office. As Treasurer, I've adopted social media and regular media releases to share important information and updates with the public I serve. Looking forward, I expect to include town halls -- both live and virtual -- for individuals living in the outlying communities of the county and an opt-in texting program to share reminders and updates.
To be successful, our staff need the resources, education, and information to grow and thrive in their careers. I'm committed to providing opportunities to pursue additional education, staff development, and team building to improve our office's overall functions. If our coworkers are satisfied in their careers and feel appreciated and respected, that will translate to quality service to the residents and taxpayers of Sweetwater County. We're fortunate to have them onboard and need to make sure they are supported.