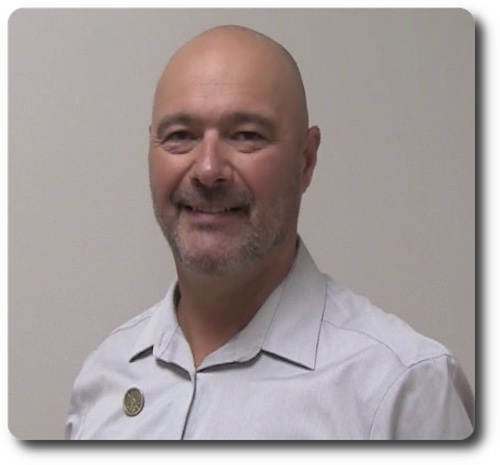 Kellie Augustyn (Independent)
Town Council - Guernsey - (338)
PO Box 472
Guernsey, Wyoming 82214
Map It
Biography
I was born and raised on the Snowy Range Mountains, west of Laramie, Wyoming.
After graduating high school, I served in active duty in the US Army Infantry and State of Wyoming National Guard. Subsequently, I attended Cheyenne Aero Tech and became licensed in Aviation Maintenance. Later, I worked for a small railroad before moving to the BNSF Railroad.
In my work with BNSF for the last thirty years, in addition to Conductor, I served two decades as a Union officer, including Vice President, President and now in my third term as Local Union Chairman for Local 1280, and Secretary for the General Committee GO 001.
During my career with BNSF, I traveled around the country, interacting and working side by side with local citizens, railroad and union management, and attorneys on various matters. Aside from my travels with BNSF, I have visited several other countries, among them England, Mexico and Korea, learning different cultures and incorporating those experiences into my knowledge base.
Experience
Councilman (current), Guernsey Town Council
Relevant career experience listed above
Skilled in:
– Collaboration and organization to bring others together to accomplish goals for Guernsey.
– Formation and enhancement of working relationships to further economic development and resolve issues.
– Organization and participation in numerous community projects and fundraisers to serve the citizens of Guernsey and promote an environment of understanding and cooperation.
Education
High school graduate
Active duty in US Army Infantry
Active Duty in Wyoming National Guard
Cheyenne Aero Tech, licensed in Aviation Maintenance
Community Activities and Memberships
Board Member, Guernsey Economic Development
Board Member and Volunteer, Guernsey Food Pantry
Assist with Scooby Park development and the new Prairie Rest Cemetery entrance
Coordinating with BNSF, John Bunning Transfer and others on new rail spur and industry park expansion and development
Numerous fundraising activities, including for Guernsey-Sunrise High School, Guernsey Senior Center and crowdfunding to help citizens in need.
Why I am Running
I am running for Re-Election to Town Council because I would like the opportunity to continue serving my hometown citizens.
We have a lot going on in Guernsey, challenges to address and opportunities to take advantage of in order to grow and prosper even in trying economic times.
After serving the last four years on Guernsey's Town Council, I have a much more in depth understanding and grasp of Guernsey's needs, wants, strengths, weaknesses, finances and dreams.
All of my previous experience, coupled with a positive attitude, ability to work well with others, and talking with and learning from citizens while volunteering at the Guernsey Food Pantry, have guided me to become well balanced and broad based in order to better serve our Town.
It is my desire to continue building on our successes while going on to complete projects that will be part of our future.
Top 3 Priorities
The most important issue for our town now and into the future is economic development. I agree with Craig Frederick, President of Guernsey Economic Development, when he said 'if a town is not growing, it is dying'.
It is through economic development that we will improve our job and tax base, upgrade infrastructure, attract new and assist existing businesses which provide supporting services and amenities, and rehabilitate and increase housing to keep Guernsey an affordable and desirable town in which to live, work, raise a family and conduct business.
It is critical that we do all we can to fill the void left by the loss of railroad jobs, and now adjust to the news that Camp Guernsey's Cowboy Challenge Academy will be leaving the area.
Important projects include the new Water Transmission Lines and Tank, improving ordinance compliance, and finding new ways to showcase Guernsey.
Mayor and Council must work together to stay on top of issues and discover the best solutions, while staying within budgetary constraints and using sound reasoning coupled with due diligence. It is no easy task.