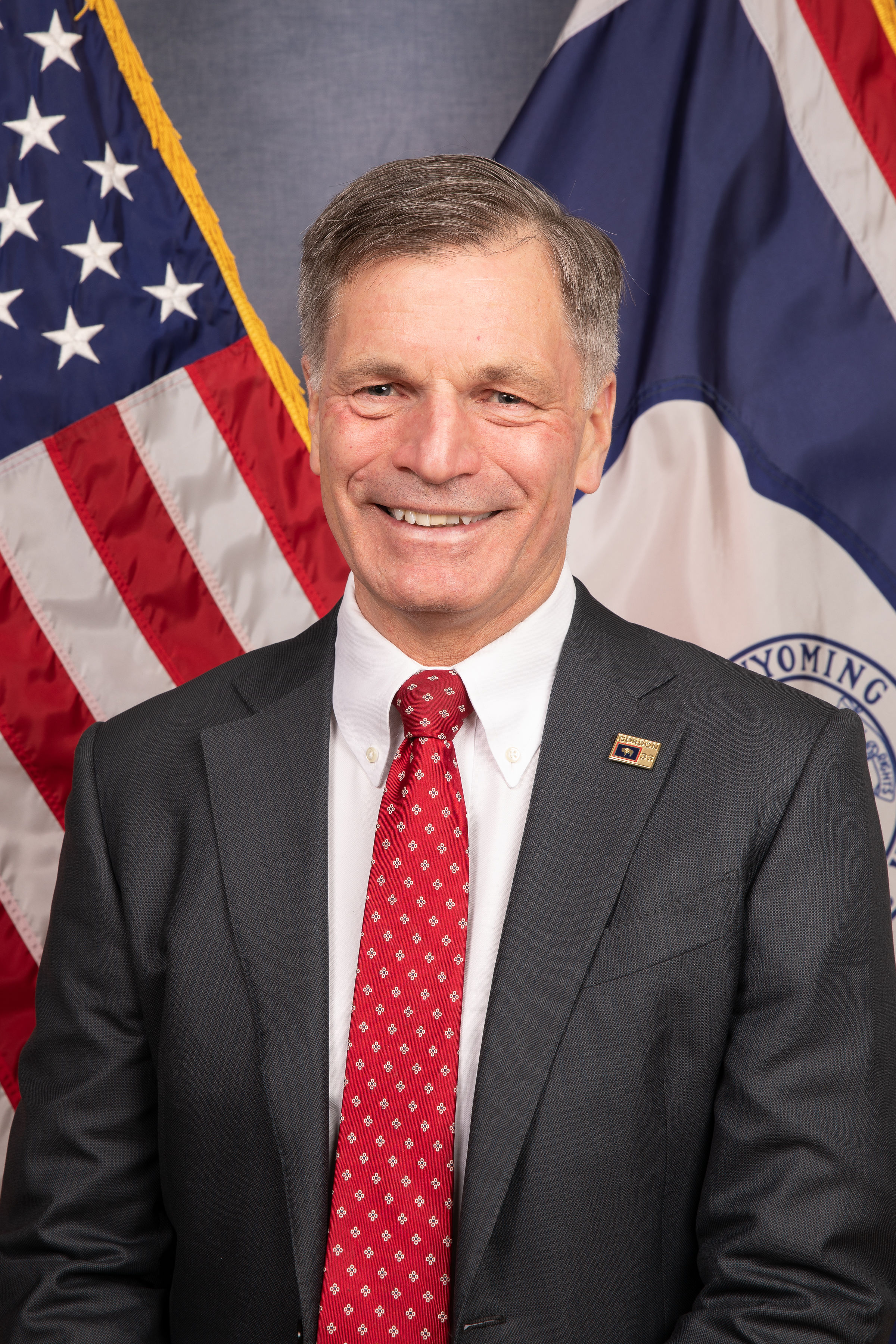 Mark Gordon (Republican)
Governor
PO Box 321
Buffalo, Wyoming 82834
Map It
Biography
I am a lifelong resident of Wyoming and grew up on my family ranch outside of Kaycee. In time I bought my own place east of Buffalo. My wife Jennie and I have four children and four grandchildren. Jennie and I still ranch and currently serve as your Governor and First Lady.
Experience
I presently serve as Wyoming's Governor. Prior to that, I was elected as Wyoming's State Treasurer and served on boards ranging from our local conservation district and school boards to park boards and mental health boards. I have a broad range of experience in the fields and industries among the most important to our state – from running a family ranch to working in the energy and tourism sectors.
Education
Community Activities and Memberships
Why I am Running
As Governor, I am the only person in this primary that has a record of standing up for the rights of Wyoming citizens. I love Wyoming and want to make sure it remains free and a place where future generations can build businesses and enjoy opportunity. I grew up on my family ranch outside of Kaycee, a lifelong conservative, staunch defender of Second Amendment Rights and have been endorsed by the NRA and awarded an A+ rating.
As Wyoming's Governor I have been working with the Legislature for the past four years, making the tough decisions during the worst pandemic in a century and the biggest revenue drop in Wyoming history. Earlier this year I signed a new budget that is $400 million less than 2020, lowered taxes and made our state government the leanest it's been in a decade.
During this year's legislative session, I supported and signed the Second Amendment Protection Act, a collaborative effort supported by Wyoming's Law Enforcement community that prohibits enforcement of unconstitutional federal regulation of firearms by state officers. This measure protects Wyoming residents from federal overreach and continues our state's tradition of protecting our Second Amendment rights.
In addition, my 'Reimagining and Innovating the Delivery of Education' (RIDE) group is working to develop solutions for modernizing Wyoming's educational system. Wyoming's future is intertwined with education. If we don't provide a world-class education system, we will be challenged to s
Top 3 Priorities
I am committed to protecting our State from the increasingly heavy hand of the federal government and more acutely the Biden Administration's failed policies. I have fought to expand Wyoming's economy, especially our legacy industries of agriculture, mining, timbering and tourism while fighting the Biden Administration to reopen our tremendous energy resources to benefit all of America. Wyoming is an all-of-the-above energy state. We export more energy than any other state and are proud to power the nation with abundant and reliable energy.
Gas and groceries are not luxury items which is why I have been fighting Biden's overreaching federal policies since, on day one, his Administration ended new oil and gas leasing on most of Wyoming's public lands leading to the worst inflation we have seen in 40 years. It seems every day that Biden is attacking our State, our economy, and our values.
I successfully fought Biden's push for school closures, vaccine mandates and other excessive requirements. Just look at our record: Wyoming led the nation with more in-person school days with a greater percentage of kids. That was good for our students, good for our communities, good for our economy, and something we can all be proud of.