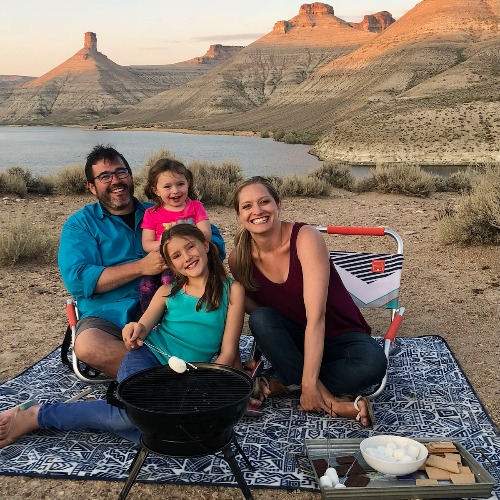 Max Mickelson (Republican)
Mayor - Rock Springs - (346)
1706 Edgar St
Rock Springs, Wyoming 82901-6666
Map It
Biography
I am a husband, father, business owner, and committed member of our community.
Experience
I have invested energy in our community by serving as clerk for the Sweetwater #1 School District Board of Trustees, vice-chair of the Wyoming State Board of Education, chair of the Sweetwater BOCES Board, secretary of the Rock Springs Amateur Hockey Association Board, and as a board member of the Holy Spirit Catholic School Board as well as having served on the Rock Springs Soccer Association Board and United Way of Southwest Wyoming Board and founded a successful business employing 30 people.
Education
Double Major Classical Antiquity and Biology
Community Activities and Memberships
I belong to the Episcopal Church of the Holy Communion. My family and I volunteer regularly to help our community organizations.
Why I am Running
I am fiercely proud to call Rock Springs my home. While my dad's family started their journey as Americans in Rock Springs around 1880, I am the first generation to build a life here since my great-great-grandfather. Our home has been extremely good to me and has shown me how a cohesive and supportive community is invaluable to having both opportunity and security. I have served the past ten years as a trustee of our Sweetwater #1 school board.
As the filing date approached, many people in our community who I deeply respect called on me to run for Mayor of Rock Springs. I am glad to offer to serve our home in this way. Service-based leadership is integral to who I am. If my skills and abilities can benefit our city through serving in this office, I am committed to doing the work and giving my time.
Top 3 Priorities
1. Growing citizen engagement with city government by engaging Rock Springs community members and organizations.
2. Setting a sustainable fiscal path for our city through honest transparent government.
3. Supporting entrepreneurship as the key to creating jobs and retaining our young residents. Creating an entrepreneurial culture will require partnerships among the education, industry, and finance sectors along with others.