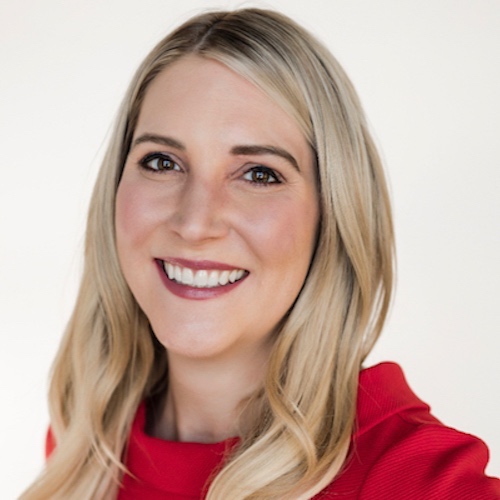 Megan Degenfelder (Republican)
Superintendent of Public Instruction
PO box 1634
Laramie, Wyoming 82073
Map It
Biography
I come from a 6-generation, Wyoming ranching family. I grew up attending public schools in Casper and graduated from the University of Wyoming. I hold a master's degree in economics and have been fortunate enough to build my career in Wyoming, working both in the private sector and in education. In the private sector, I have worked both in the coal industry in Gillette, and now currently work in the oil and gas industry. In education, I served under previous Superintendent Jillian Balow in the cabinet level position of Chief Policy Officer. I currently serve as vice chair of WY Agriculture in the Classroom, on the executive committee of WY Taxpayers Association, as a board member on the WY Women's Foundation and as volunteer coach for the University of Wyoming women's rugby team. I am an active member of my church and the Cheyenne Trap & Skeet Club. My husband, Bryan Dugas, is a graduate of the WWAMI Medical School program and we live in Laramie.
Experience
In addition to being a product of WY public schools, I served under previous Superintendent Balow in the cabinet position of Chief Policy Officer at the WY Department of Education. I oversaw multiple divisions as well as a $30 million budget and 25-person staff. I made meaningful budget reductions, consolidated staff and partnered with the Legislature to update the state's educational "basket of goods" for the first time in 20 years to include computer science. I also have years of experience in
Education
After graduating from Natrona County High School in Casper, Wyoming, I attended the University of Wyoming where I earned degrees in both Economics and Political Science, as well as a minor in Mandarin. While at UW, I served as student body president and captain of the women's rugby team and was awarded top graduating female. I then went on to earn a master's degree in Economics from the University of International Business & Economics in Beijing, China, with my thesis focusing on the elasticity
Community Activities and Memberships
I currently coach for the UW women's rugby team, and serve on WY Agriculture in the Classroom, WY Taxpayer's Association and the WY Women's Foundation. I was previously appointed by Governor Mead to the WY Environmental Quality Council. I'm an active outdoorswoman and volunteer through the Wyoming Women's Antelope Hunt and introductory trap shooting events. I previously served as Republican precinct committeewoman in Cheyenne and in 2020 was named Rising Alumni by the University of Wyoming Alumn
Why I am Running
As a product of Wyoming's public school system and University of Wyoming, I was able to build a successful life and career here in my home state. I am running for State Superintendent to ensure that future generations have just as many opportunities to build a future in Wyoming. With experience in both education and the private sector, I see incredible partnership opportunities amongst education stakeholders to ensure our education system is nimble enough to best prepare students for successful futures. We must address the teacher shortage, improve literacy rates before third grade, partner with local industries to prepare students for the current workplace, provide more education options and career pathways for students and parents and keep government out of the classroom, from radical political agendas to burdensome reporting and requirements, so we can focus on what is most important- educating our kids. The Superintendent also serves on the State Land Board and State Loan and Investment Board, which manage development on 4.2million acres of state land and set investment policy for the state's $25billion portfolio, both of which help fund schools. It is incredibly important that our elected officials understand land management and balancing multiple-use in order to maximize both revenue and stewardship. I am deeply rooted here, and I believe with that comes a tremendous amount of accountability which all Wyoming people deserve.
Top 3 Priorities
Top 3 Priorities (1500-character limit)
1) Empowering parents to have a voice and be involved in their child's education.
2) Partnering with industry to ensure Wyoming's education system is nimble enough to meet the needs of the future workforce.
3) Ensuring Wyoming students are growing up with a love for American and the ideals of innovation, free-thinking and hard work.
4) Improving K-3 literacy rates.
5) Cutting bureaucracy in education by getting government and political agendas out of the way so Wyoming's great teachers can do what they do best—teach.