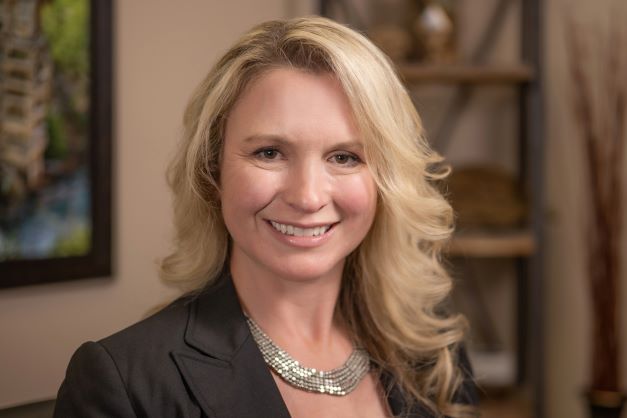 Melissa Theriault (Republican)
Trustee Area 3-School District #1 - - (11833)
5333 Jenny Lake
Cheyenne, Wyoming 82009-3719
Map It
Biography
I am an experienced and proven defender of rights and advocate for others. I'm a mother of four who went to law school while pregnant with my second child because I had a vision of what I wanted to do – to be a champion for others. I'm married to an Iraqi war vet and my only son serves in the United States Air Force. For over 19 years, I have been raising children in the same school district that I want to protect. I'm a Wyoming native with Wyoming values. I will fight to ensure everyone has choice in their child's education just as much as I will fight to ensure that no one interferes with my right to make choices for my child. Not the least of these choices is the right for each parent to say what THAT parent's child may read. No one has the right to say what book my child cannot read.
Experience
By the time my youngest child graduates, I will have had a child in LCSD #1 schools for over 28 years. My oldest child graduated in 2021 and my second will graduate from Central at the end of this school year. I have the experience to know LCSD #1's strengths and weaknesses while having a vested interest to fight for every child's right to a quality education guaranteed by our Constitution.
Education
I was born and raised in Wyoming. I attended East High School but moved when my parents bought a farm in Nebraska during my Junior year. I quickly returned to Wyoming to attend Casper College where I received an Associate's in theater. I earned my B.F.A. in theater at Roosevelt University in Chicago. The day I graduated, I moved back to Wyoming with my family, which included my then six-week-old son. After returning home, I went to law school at the University of Wyo. where I graduated in 2007.
Community Activities and Memberships
I am an active supporter of our Cheyenne community. I serve on the board for the Montessori School of Cheyenne. I am also a member of the Cheyenne Women's Civic League and chair a room for the Christmas House. If you attended last year, my room was the first one you walked into when you arrived. I also serve the State through my work with the Wyoming Governor's Council on Developmental Disabilities where I was as a councilmember for over five years.
Why I am Running
I'm a mother, wife and attorney raising four children in LCSD1. When my youngest graduates, I will have spent 28 years working with teachers, following class and test schedules, and helping with homework. I'm running for Trustee because I believe that every child should receive a world class education taught by qualified teachers in partnership with caring parents.
But, too often, our schools and community fail our children. Our test scores are below average in almost every category. We have one of the highest juvenile incarceration rates in the country. I'm running because I believe we must make sure our children have what they need to learn in a safe & effective environment where teachers, parents, and students work together to develop and implement an effective curriculum based on the freedoms we all hold dear – not national rhetoric or special interests.
I'm running because I believe that our students live in the greatest state in America & should receive the greatest opportunities & education we can provide. I am running because I believe that real liberty – the kind we all believe in – means that every parent must have a full say in what their child learns & reads, but not one has the right to say what my child can or can't read. I'll fight for your rights, just as I'll fight you if you try to take away mine.
I'm running because I believe in the best of Laramie County and Wyoming and want the best for our children. If you believe in that, you can believe in me!
Top 3 Priorities
My priority is to ensure that every child receives the world class education guaranteed to them by our Constitution. This means:
1) We need to take a hard look at the testing and curriculum to find out where the disconnect is as our Laramie County students are below the State average in nearly all categories.
2) We need to focus on safety including funding and prioritizing safe schools so students can focus on learning; hiring and training staff who put student safety first; and identifying students who need extra support and make sure they get it.
3) Returning the focus to our Wyoming kids – and not the national rhetoric. Studies show that in the 2021-2022 school year, over 1,600 books were banned nationally. This political and special interest movement has taken hold in Laramie County and has distracted from the real priorities – our children and their education.