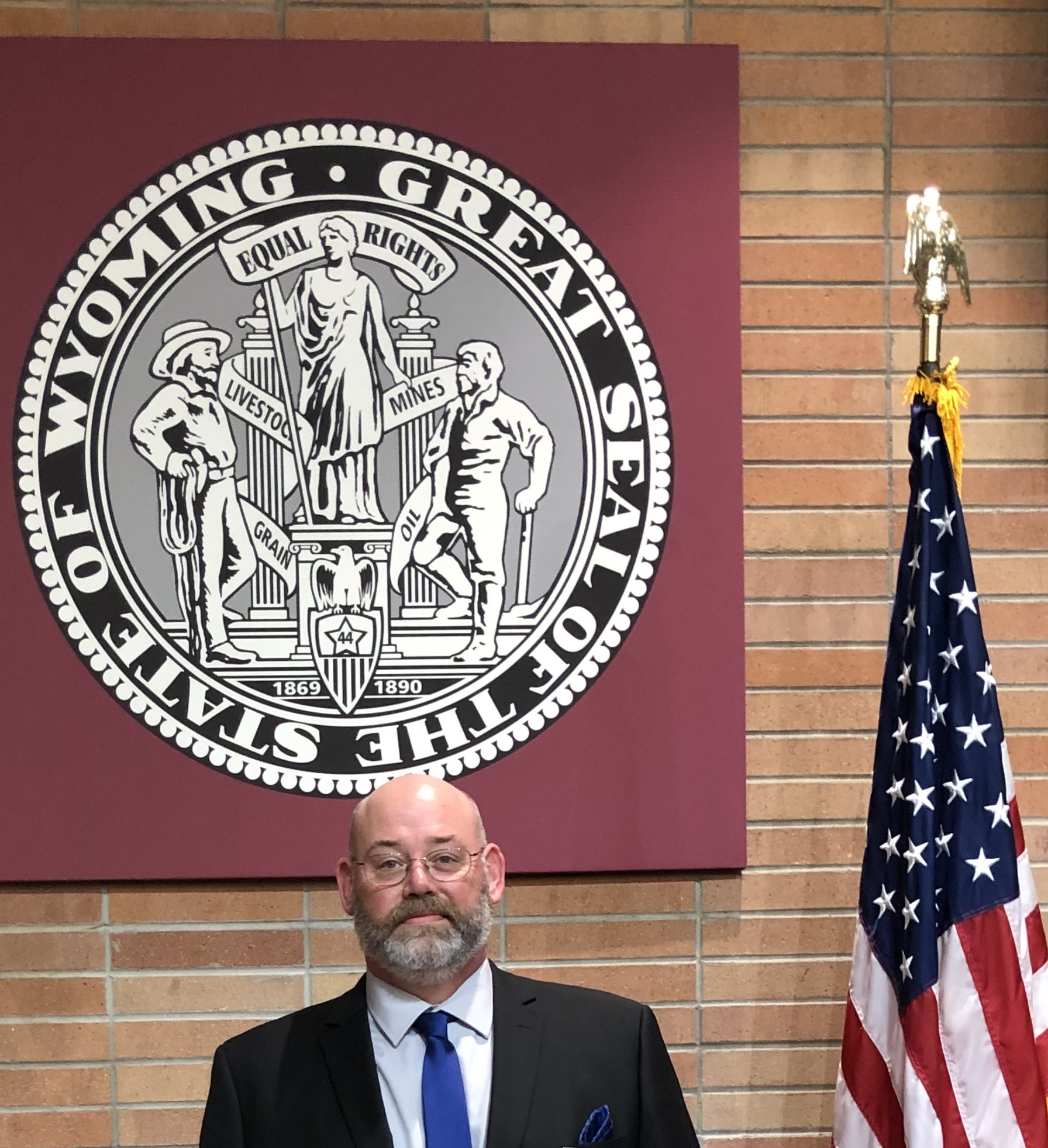 Monte McClain (Republican)
Trustee-Cemetery District - Ten Sleep - (11970)
335 Grand St
Powell, Wyoming 82435-2218
Map It
Biography
I have been a resident of Park County since 1991. Growing up in the big horn basin allowed me the opportunity to see the world and yet brought me back to Powell to attend college. I have a communications degree from NWC and have put that to use with the Park County Sheriff's Office for over 22 years. I also worked for Powell Valley Healthcare EMS for 28 years for a total of 32 years in EMS. I currently serve on the Wyoming Public Safety Communications Commission representing 9-1-1 interests and I am the President of the Wyoming Chapter of the Association of Professional Communications officials and the National Emergency Number Association. I have served in public safety for the majority of my life and continue to volunteer my time as needed. I was asked to fill the vacancy left by the untimely death of Jim Beavers and have been doing this ever since.
Experience
I have decades of experience in managing budgets in a fiscally responsible manner. I know how to maximize the return on an investment, and at times do more with less. I am the supervisor of a busy 9-1-1 center in Park County and continue to provide the best services to the public in the most fiscally responsible manner possible. Serving on numerous volunteer Boards and associations over the years has taught me the necessary skills to manage limited funds in the most responsible manner.
Education
I graduated from the Basin High School in 1990 and from Northwest College in 1994 with an associates degree in communications. I also have over 1,000 hours of training and education through the Wyoming Peace Officers and Standards Commission.
Community Activities and Memberships
Wyoming APCO/NENA chapter president
Wyoming Public Safety Communications Commission- Governors appointment
Wyoming Law Enforcement Academy Instructor
Current member of Powell Cemetery board
Why I am Running
I would like to ensure that Crown Hill Cemetery district is positioned to allow for continued operation for future generations. We currently are fiscally responsible and I would like to see operations continue without incurring large expenses.
Top 3 Priorities
Currently working with the board to construct an electronic directory for easier locating of grave sites for visiting family. This will be an enclosed building with an electronic directory such as cemeteries around the Big Horn Basin are using.
Would like to improve the VFW sitting/memorial area of the cemetery. Currently old trees have been removed and new ones are being planned for spring planting to replace them. The old pine/spruce trees were dying out.
To continue to serve the community I have made my home for the last 32 years.