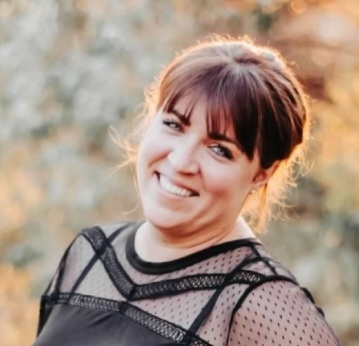 Sarah Chaires (Republican)
Trustee-School District #1 - - (11799)
3001 County Road 49N
Hawk Springs, Wyoming 82217
Map It
Biography
I grew up on my family's ranch west of LaGrange, Wyoming as a fifth generation Wyoming-ite. After college, my husband and I were led back to Goshen County because of a deep love for this community and a desire to raise our family in Goshen County. We currently live west of Hawk Springs (as my kids like to say "in the middle of nowhere) where we are raising our two children, who are currently in first grade and kindergarten. I work as the Museum Director for The Homesteaders Museum in Torrington, Wyoming. I am very passionate about our community and can think of no greater work than to ensure the success of our school district by serving on the school board.
Experience
Through my work experience and education I have developed strong leadership, communication, negotiation, creative and analytical skills. In my current position, I have been responsible for developing and implementing the Homesteaders Museum budget with the City of Torrington. I have served as Board Chair for Wee Pals Preschool, The Goshen County Lodging Tax Board, and the Fort Laramie Historical Association which has given me valuable experience with the nuances of a successful board.
Education
After graduating from Southeast High School, I attended the University of Wyoming where I received by Bachelor's Degree in Humanities and Fine Arts with an emphasis in English, History and Art History as well as a post-baccalaureate in Art Education. I believe that education is a life long experience and continue in that pursuit everyday.
Community Activities and Memberships
I have served on the Goshen County Historical Society Board, the Fort Laramie Historical Association, the Wee Pals Preschool Board, and the Goshen County Lodging Tax Board as well as various other community committees. I have been on the Goshen County School Board since last November when I was appointed to fill a term.
Why I am Running
With my son entering the district this year and my daughter heading into first grade, six generations of my family have lived in and been educated in Goshen County—three of those generations have included teachers in our district. My passion for our community and education system has deep roots and I would like to serve my community by assisting in the valuable work that is done by our school board to help ensure the best possible educational experience for all of our children while also advocating for school district staff and administrators. I believe that a successful board, and a successful board member, must hold transparency and communication–between all stakeholders–as the highest priorities. I believe in research backed, heavily analyzed decision making that hold the best interests of the students first and foremost while also working to support the staff in our district who work so tirelessly for the benefit of our students. I believe that as an elected official, I am not speaking with my voice alone, but the voice of the entire community that I was chosen to represent.
Top 3 Priorities
My top three goals as a board member are: to instill an environment of collaborative relationships where all stakeholders are welcome to participate in the furtherance and development of a high performing district through increased communication and transparency; to work to improve morale and productivity for our staff and students through research driven, collaborative work in our district; and finally to work with our trustees to form policy and budget that reflect the values of our community while protecting the safety and quality of education for our students.