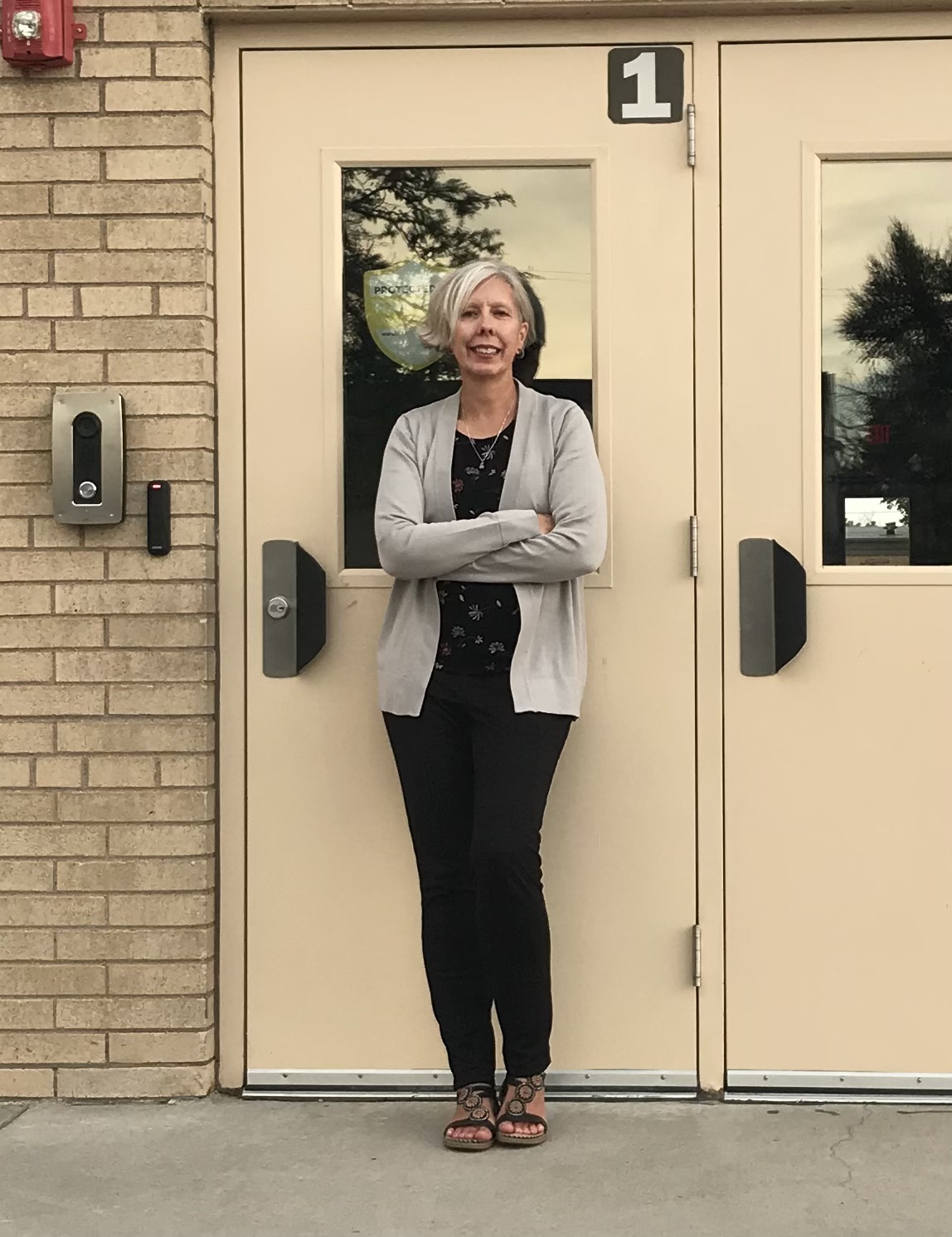 Susan Edgerton (Republican)
Trustee Area 1-School District #1 - - (11830)
6807 Spencer Dr
Cheyenne, Wyoming 82007-2926
Map It
Biography
I'm a wife, mother and grandmother. I have lived all over the world, to include Grand Forks, ND, Yokota AB, Japan, Sacramento, & Monterey, CA, and Spangdahlem AB, Germany. The military brought us here in October of 2001. We loved Cheyenne so much we decided this is where we wanted to retire. My children graduated from here. They went off to college and returned, because they also call Cheyenne home.
I was a licensed daycare provider for 6 years and also worked in military child development centers for 3 years. While we were stationed in California and living on the former Fort Ord army post I was part of the staff that worked to get that center accredited. It was a total team effort! It was exhausting and totally worth it!
I attend Cheyenne Hills church and my husband and I are members. I love Jesus and He is a big part of my life.
Experience
I've spent countless hours volunteering in my children's classrooms and also my grandchildren's. It has always been my pleasure to serve in this way.
I've served on Little league Boards, taught Sunday School, taught the preschool class for MOPs, coached my children's soccer, baseball and softball teams as needed. I've served on PTA's and school activities committee's while being a 20 year military spouse.
Education
High School graduate
Accreditation in Early Childhood Development
Graduate of Institute for Integrative Nutrition (IIN)
Community Activities and Memberships
Past Activities & Memberships include:
PTA-Yokota East Elementary school
PTA-Arthur Dudley Elementary school
Activities Committee-Bitburg Middle School
MOPs Coordinator-Spangdahlem AB
Fundraising for Club Beyond (Bitburg) youth missions trip to the Czech Republic
Current Memberships include:
Cheyenne Hills Church
LCGOP
Mom's for Liberty
Why I am Running
I believe that all students should have the same opportunities for academic success. I believe that we should make EVERY effort to ensure our high school seniors are graduation ready.
We need to get back to academic basics as a foundation for learning to ensure academic success. That starts with early childhood literacy. We need to make sure we're teaching the basics (phonics, reading comprehension, math, & science).
I'm a strong supporter of teachers and parent involvement. I'm a grandmother with a heart for children, teachers, and my community. I want to help make not only the South Triad better but the district as a whole. I will respect the rights and rolls of parents in educating their children.
I believe teachers should get paid a competitive professional salary, and that our contract workers (custodians, nutrition services, para professionals, transportation specialists) should make a living wage. If 81.2 cents of every dollar spent in LCSD1 goes toward salaries and benefits, where's the money going? I want transparency for every dollar spent!
Top 3 Priorities
1-To provide a safe learning environment for students and teachers. We need transparency in the classroom and enforcement of our discipline policies. Our teachers need to be taken seriously when they have discipline problems in the classroom.
2-To redirect our district's focus back to academic basics. We need to make every effort to ensure our children are proficient in reading, math, English-language arts, and science. Early literacy is key. I would like to see more time spent on phonics.
3-I want to ensure that all seniors are graduation ready. We need to work together (students, parents, teachers & the community) to prepare them for life after graduation. We need to concentrate on academics, job skills and their options after graduation (college, trade school, air or army guard, the workforce etc). I would also like to have a conversation about teaching personal finance to all graduating seniors.