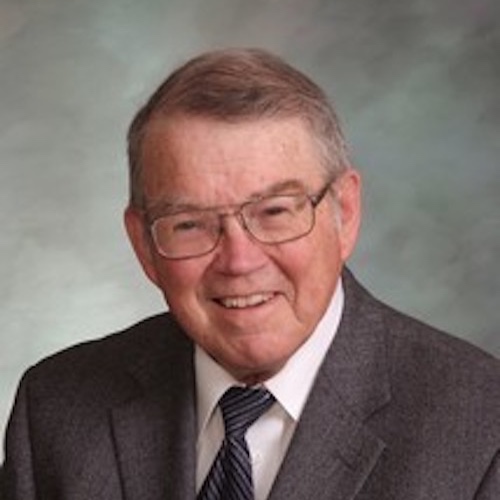 Timothy Hallinan (Republican)
Trustee-School District #1 - - (11799)
1401 Three Forks Dr
Gillette, Wyoming 82718-5603
Map It
Biography
Born Pasadena, California. Resided in Gillette for 40 years. Married to Nancy H. Hallinan for 52 years. Three children and two grandchildren, 4 of whom have attended Campbell County schools.
Military Service: Drafted in the United States Army as a Private in 1968. US Navy 1975-1981, Wyoming Army National Guard 1982-2000. Finished and retired as a Lt. Colonel.
Employed: As a Family Physician in Gillette at Family Medical Care 1982-2012.
Experience
As a physician here in Gillette for 30 years. As a legislator from 2007-2011 and 2017-2022 in the Wyoming House of Representatives from district 32. As a hospital board trustee from 1996 to 2005. As a member of the US military for approximately 30 years.
Education
St. Francis High School graduated 1963. Stanford University graduated 1967 with a degree in Economics (with honors). University of Utah 1975 with a degree in in medicine.
Community Activities and Memberships
As a physician in Gillette for 30 years where I served on the medical staff and was elected chief of staff for one term.
Member of the Wyoming Academy of Family Physicians. I was elected president for one term there as well.
Member of NRA and American Legion.
Why I am Running
I have lived, worked, and served in Campbell for over 40 years. I am deeply concerned for the future of our school system if we do not wrest control of our curriculum, standards, and culture back from the federal government and radical collectivist groups like the NEA. We have seen their vision realized in districts across the country but we must not allow it to ruin Campbell County's schools.
Top 3 Priorities
1. Proactive resistance to CRT, radical gender ideologies, and anti-Western agendas in our classrooms, counselling offices, hiring practices and curriculum.
2. The audit of our budget and reform of our spending to prioritize the classroom and a fundamental education for ALL of Campbell County's students.
3. The creation of an environment where parents and teachers are heard, supported, and prioritized by the school board and the administration.
4. The removal of the political and financial leverage used by the federal government and collectivist organization like the NEA to control what we teach and how we operate our schools in Campbell County.